{category.name}
Manufacturer: Manna Pro Corp
Aureomycin® has been a staple among producers for over 50 years. It is one of the most widely-distributed, recognized, and respected brands in the livestock feed industry, especially among cattle producers. Protects a wide variety of livestock from disease. Improves production in livestock.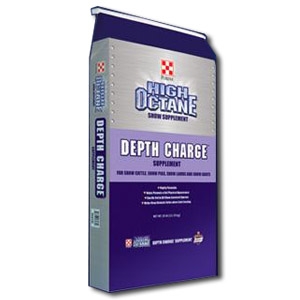 Depth Charge is a highly palatable, advanced nutritional supplement for all classes of animals being fed for show. Formulated to help promote a full physical appearance for the show ring and help keep animals fuller when feeding is limited. 25 lbs.
We are constantly adding new specials to our site. Be sure to check back often!