Purina, Wellness, Taste of the Wild, Buffalo Blue, Absorbine, Infinia, Select the best, Fromm Pet Food, Buckeye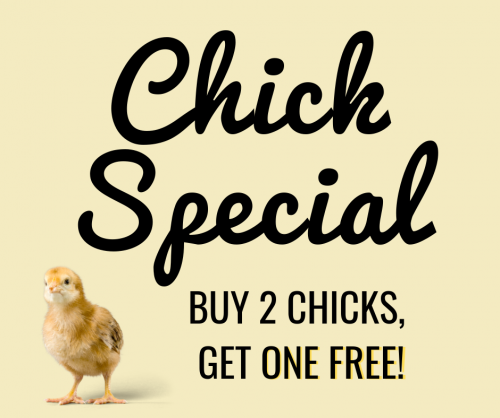 Don't miss out on our chick special: Buy two chicks, get one free! *Free bird must be equal or lesser value* Not valid with any other discounts or sales.
Offered By: Ludwigs Feed Store Corp.