Being a Purina Certified Expert Dealer means that we offer a complete line of quality Purina feed products and have knowledgeable associates who care first about our customers, and their animals. Training is a key element for our Certified Expert staff and you can depend on us for Certified Expert advice!
Expert Articles & Advice
July 1, 2014
Starved horses can be a product of owner ignorance or economic hardship. Regardless of the reason, a horse may end up in a debilitated state. The goal for the new caretaker is to help the horse return to good health and appropriate body weight as quickly and safely as possible.
July 1, 2014
Socializing your dog is the process of exposure and habituation to the environment around it. Socialization is important because in addition to genetics, it is the most important factor in determining the temperament of your dog.
Special Offers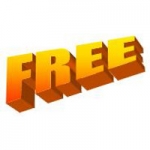 Manna Pro special: Buy a 16oz. Water Protector and receive a 5lb.
Valid 7/01 - 7/31/2014
Purina Livestock Videos
Purina® Layena® Plus Omega-3 Poultry Feed for Backyard Chickens
Quick Contact & Hours
Mon - Wed
8:00 am - 5:00 pm