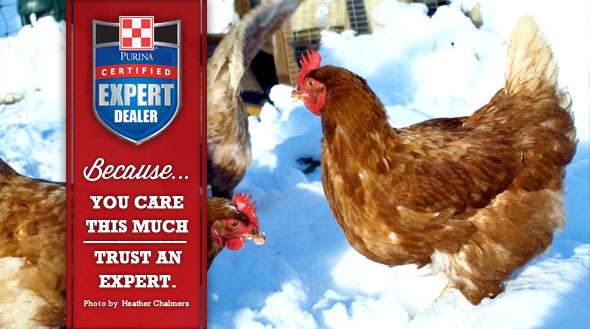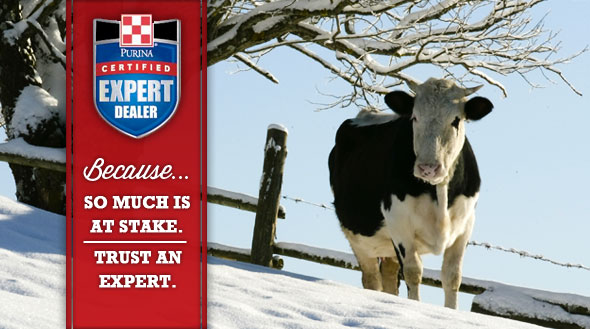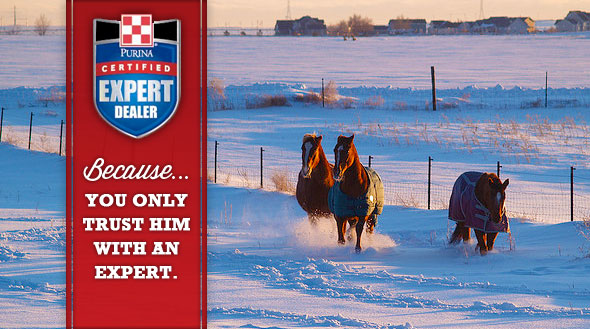 Being a Purina Certified Expert Dealer means that we offer a complete line of quality Purina feed products and have knowledgeable associates who care first about our customers, and their animals. Training is a key element for our Certified Expert staff and you can depend on us for Certified Expert advice!
Expert Articles & Advice
December 1, 2014
Outdoor activities are essential for dogs, even during the coldest winter months, and games provide not only exercise and fresh air, but also mental stimulation and bonding with owners that can keep a dog happy and healthy all winter long.
December 1, 2014
Having rubber stall mats offers your barn and stables a more efficient way of managing your horse. The firm surface of any rubber stall mat makes it easier to clean up manure, soiled bedding, and can reduce the amount of bedding you currently use saving you time and money.
Special Offers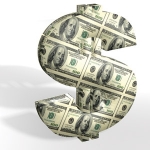 Great chance to save!
Valid 12/01 - 12/31/2014
Purina Livestock Videos
Purina® Layena® Plus Omega-3 Poultry Feed for Backyard Chickens
Quick Contact & Hours
Mon - Wed
8:00 am - 5:00 pm