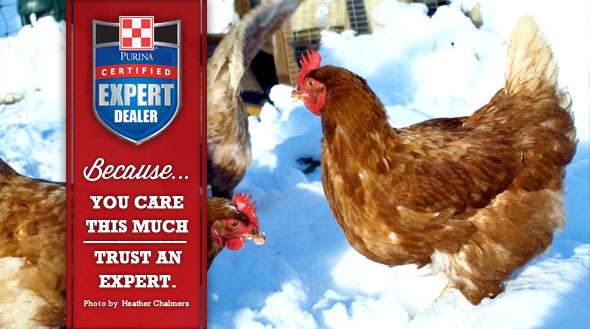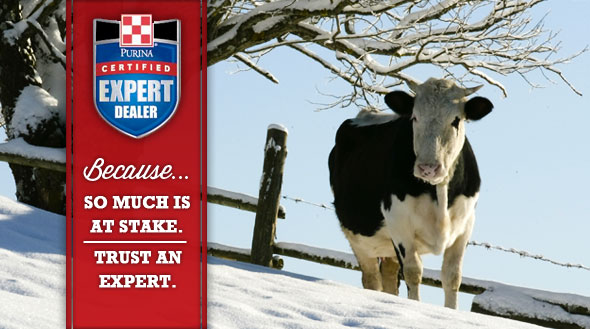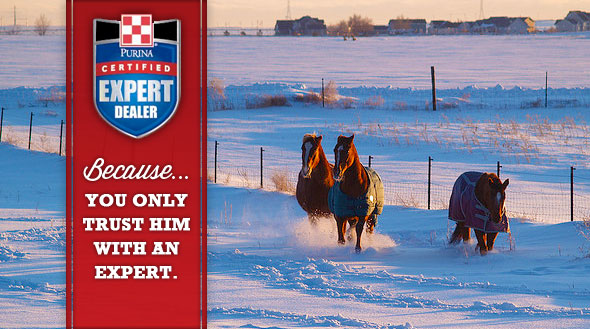 Being a Purina Certified Expert Dealer means that we offer a complete line of quality Purina feed products and have knowledgeable associates who care first about our customers, and their animals. Training is a key element for our Certified Expert staff and you can depend on us for Certified Expert advice!
Expert Articles & Advice
November 1, 2014
As it gets cold outside, the potential for harsh weather conditions requires some extra care for your canine and feline friends. Here are some tips to help your pet remain safe and comfortable during the winter months ahead. Provide fresh, clean water at all times.
November 1, 2014
As the last heat wave of summer fades, bird feeders are disappearing from backyards. Most bird lovers assume that as the weather cools and mass migration sweeps in, their beloved winged friends don't need human assistance in finding food; they can forage for it themselves.
Special Offers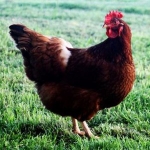 Hurry in!
Valid 11/01 - 11/30/2014
Purina Livestock Videos
Purina® Layena® Plus Omega-3 Poultry Feed for Backyard Chickens
Quick Contact & Hours
Mon - Wed
8:00 am - 5:00 pm